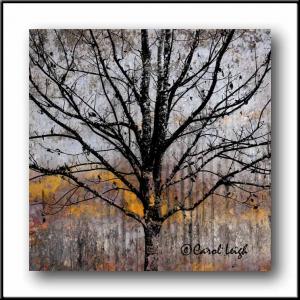 As I sit here this morning, reading about high winds hitting our island later today, I look back to this date ten years ago, when I was on the Oregon coast, having braved a similar, but stronger, storm. Here's what I wrote (10 years ago) about this picture:

"After a day of high (75mph) winds and a lot of rain (3"), I put together this photomontage of a bare tree on the Oregon coast and a couple of different pieces of rusty metal to come up with something reminiscent of the storm. What a way to begin the new year!"

Wishing you all a happy 2019!